A Note from Ms. Sickler
In this season, I wanted to share my gratitude for serving as principal at Harvest.  I am thankful for the joy that comes with spending time with the kind and smart tiny humans I interact with daily.  There is a moment every day that makes me laugh out loud — and sometimes there are several of those moments! I am thankful for my conversations with students and how open and honest they are with me. It is like having 457 kids of my own to love and care for, which is an immense blessing!
On behalf of the entire Harvest staff, I would like to thank you for your continued support and wish you all a safe and happy holiday.  Remember November 24th-26th is our Thanksgiving Break and we do not have school.  
Ms. Sickler
---
PTA Points
Conference Snacks

THANK YOU to everyone who donated to ensure our staff was well fed last week during conferences.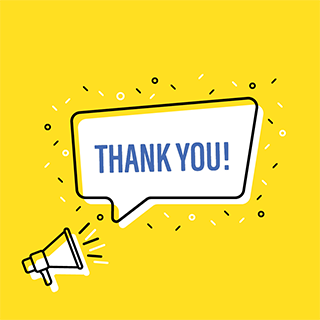 Harvest Helping Hands

THANK YOU to everyone who donated to our Saline Social Services Toilet Paper and Kleenex drive!
Toys for Tots

Harvest Helping Hands and Miss Saline are collecting toys for Toys for Tots.  You may find a donation box at Harvest or other various SAS buildings or Saline businesses.  Please donate a new unwrapped

toy

by December 16th. Thank you!
Lunch Help

Sign up to volunteer as a Y5 – 3rd Grade lunch helper HERE (dates through 11/23)
---
Specials Update
Please note that Kindergarten and First Grade specials schedule has been adjusted.  The new schedule will start on 11/22.
---
Quick Links
District
Harvest
---
District Notes
From Dr. Laatsch's Community Message:
To start, I would like to personally apologize for the vaccination clinic that was held at Heritage School on November 16th. Although we did not conduct the clinic, we did host it and promoted it to our community so we feel disappointed that so many of our families were not adequately accommodated that evening. We reached out in advance to LTS Healthcare, who conducted the clinic, to share that a large crowd was expected.  However, there was not enough vaccine and staff on-hand to accommodate the large number of students who came to be vaccinated. As a result, some students were not able to be vaccinated that evening and many had to wait a long time. We have since been in contact with LTS to ensure that they have ample supply and adequate staff to accommodate our needs for this next clinic on December 7th.
The clinic on December 7th will be held at Heritage School in the Cafeteria and will run from 4-8 pm. It will again be a walk-in clinic with no appointments required but we hope to share a survey soon to gauge the interest which will help LTS ensure that they will have enough vaccines on hand. More details of the clinic will be shared in upcoming communications.
Read entire message HERE.
From Molly Garcia, Director of Specials Services
If your student has an IEP please see the information below that was presented at the 11/18/2021 SEAC event.  
---
Sweet Tweets of the Week
---
Did You Know?
Did you know that you can still take a look at Teacher Wishlists from the Scholastic Book Fair?  Additionally, here is the Book Fair link in case you want to shop!