Please consider helping Harvest as we support Saline Social Services with a toilet paper and kleenex drive.  We will be taking toilet paper and/or tissue any time until 11/19!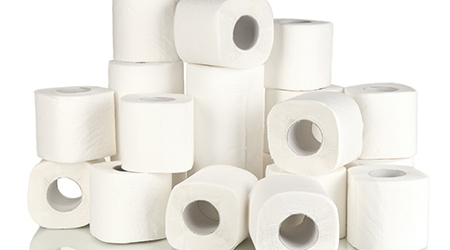 Ms. Sickler
---
Upcoming Events
November 9th, 10th, and 11th – Parents are invited to learn about Saline's practice of culturally responsive teaching as an effort to strengthen pedagogy and intensify instruction while recognizing the valued identities of students as a major facilitator of learning.
Sign up here: https://bit.ly/3nyZIRo
November 12th – Part 2 of a Webinar to learn more about Sensory Processing Disorders
November 17th- 1/2 Day of School; Afternoon & Evening Conferences; Book Fair & Spirit Wear Sale (Room 217)

November 18th- 1/2 Day of School; Afternoon & Evening Conferences; Book Fair & Spirit Wear Sale (Room 217)

November 19th – 1/2 Day of School

November 24th-26th – Thanksgiving Break – No School
---
PTA Points
Book Fair Volunteers

Sign up to volunteer to help when students shop at the book fair during school OR when the book fair is open during parent-teacher conferences

Lunch Help

Sign up to volunteer as a Y5 – 3rd Grade lunch helper HERE (dates through 11/23)
---
Quick Links
District
Harvest
---
District Notes
From Dr. Laatsch's Community Message:
The Covid-19 vaccine is now approved for 5-11 year olds and is authorized to be distributed to local health departments, schools, etc.  The Washtenaw County Health Department (WCHD) will begin offering the vaccine on November 9th. Click HERE for more information and/or to schedule an appointment.  SAS hopes to be able to host our first vaccination clinic at Heritage School for 5-11 year olds on November 16th. We are working with the MDHHS vendor (LTS) to confirm this date and we will share more information as soon as it becomes available. We encourage you to reach out to your child's physician to discuss vaccination and for more information about other vaccine opportunities that may be available to you. 
Read entire message HERE.
---
Sweet Tweets of the Week
view Domino video HERE
---
Did You Know?
Did you know that Saline Area Schools partnered with Busch's to help provide holiday meals to families in need? If you would like to help provide a meal for a family please follow the steps below:
– Purchase a $50-$100 gift card at the Saline Busch's
– Leave the gift card with the cashier and say it is for "Randy for SAS meal program"
– Busch's will collect the gift cards and distribute them to school social workers
– School Social Workers will distribute to families in need to be exchanged for a cooked Busch's Thanksgiving meal
---
Ms. Sickler Reads!
Happy Diwali to our Harvest Hornets and families that celebrate.  Here are some resources to share with your family or learn more yourself!