A Note from Ms. Sickler
Emily
---
PTA Points
Thank you all for helping make our amazing Harvest staff feel appreciated last week!
Harvest Field Day is Friday, May 26th. 
---
District Notes
You should have started to receive email notices to participate in the annual end of year school/district quality survey. We want to hear your thoughts on critical school issues, including academic support, student support, family involvement, school/district leadership, safety and behavior.  The survey closes on May 12th.  I encourage all of you to take this survey as we do carefully look over all of this data on an annual basis. We are looking for ways to continue to offer great support for our students' educational program AND look for ways to improve the educational program.
The Operating Millage Renewal has PASSED. Thank you Saline for supporting our students and staff.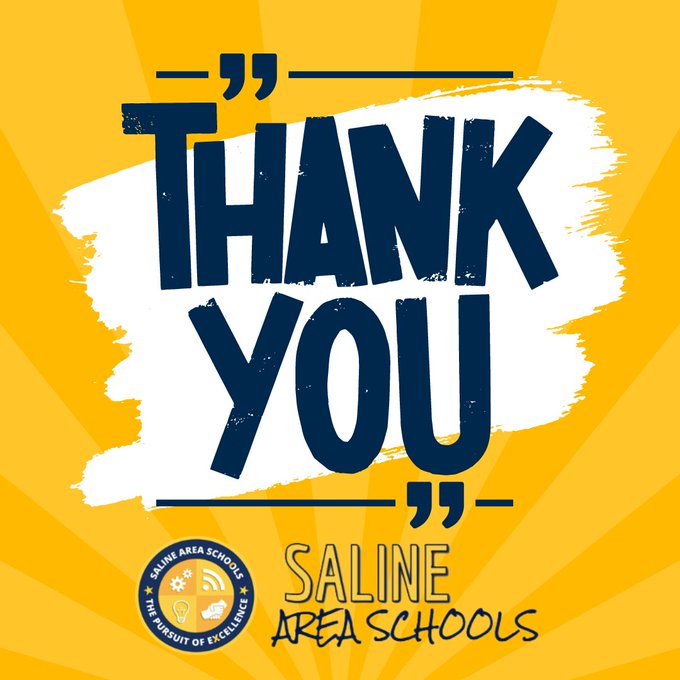 ---
Family Input For the 23-24 School Year
This is your opportunity to share your thoughts regarding your child as we start gathering information to begin the placement process for the 2023-20234 school year.  These input forms will be open throughout the remainder of the current school year.
---
Quick Links
District
Harvest
---
Did You Know?
Did you know the EL Department invites all ELs, Y5-12th Grade, to attend the free all-day field trip to the Toledo Zoo?
---
Sweet Tweets